With such an extensive portfolio of luxury ski chalets, our collection features the perfect mountainside property for every kind of skier. From ski chalets with swimming pools, to ski-in ski-out chalets tucked away on the piste, welcome to the very best collection of ski chalets around, whether you're searching for a luxury Christmas ski holiday or a season-long getaway.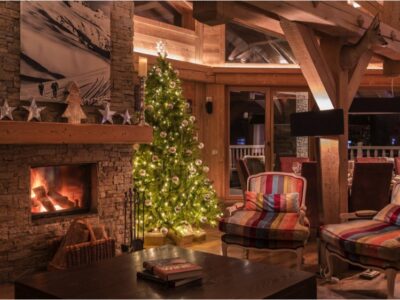 Christmas Luxury Chalets
What better way to spend the festive season than by enjoying a truly white, snowy Christmas in one of Europe's luxury ski resorts. We have a variety of ski chalets available at Christmas, whether you're travelling as a family or as a large group of friends.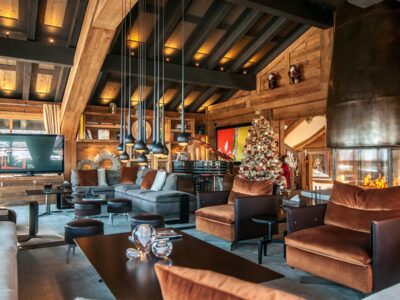 Half Term Luxury Chalets
Half-term offers the perfect window for a weeklong holiday as a family in one of Europe's best luxury ski resorts. Our range of premium Alpine properties are regularly available during the half-term dates, connecting our clients to a luxury chalet for those precious family-friendly winter getaways.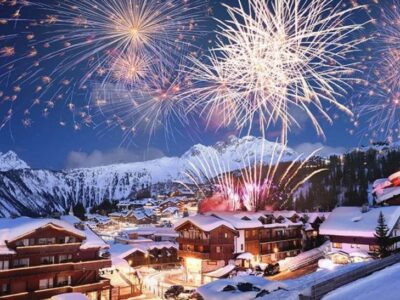 New Years Luxury Chalets
Seeing in the new year is always a special occasion, but set the sparklers against the backdrop of a magnificent Alpine mountainside, and you have yourself the ultimate New Year celebration. We have plenty of ski chalets available over New Year, whatever your brief or party-size.

Family Friendly Luxury Chalets
Pet Friendly Luxury Chalets
Catered Luxury Chalets
For those seeking the ultimate in comfort and convenience during a stay in one of our luxury ski chalets, we'd advise opting for a catered ski chalet. These premium Alpine properties come complete with their own dedicated service team, including private chefs and butlers, who will ensure each meal is prepared for you both on and off the slopes.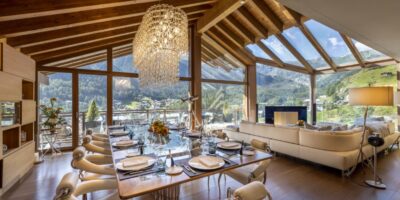 Self-catered Luxury Chalets
If you enjoy complete flexibility and dining out during a luxury ski holiday, then our non-catered ski chalets are the perfect fit. These exceptional Alpine properties are equipped with every amenity you need for a sublime stay in the utmost comfort whilst you explore your chosen ski resort day and night.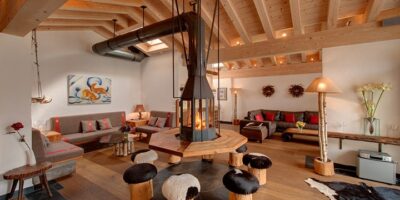 B&B Luxury Chalets
For those seeking a catered breakfast during their luxury ski holiday, and yet want to sample mountainside haunts for lunch and dinner, then our B&B ski chalets are an excellent option. These luxury ski chalets offer wonderful amenities in magnificent settings, where you'll be served breakfast each morning before heading off for a day on the piste.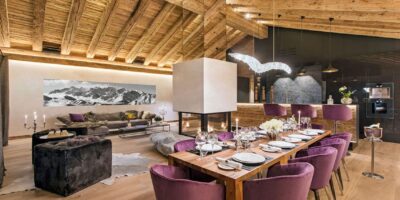 Seasonal Luxury Ski Chalets
If you're someone for whom a week's worth of skiing simply isn't enough, then why not explore hiring one of our luxury ski chalets for an entire ski season. These exceptional properties offer the perfect home-away-from-home for a winter in the mountains.
Summer Luxury Chalets
Some high altitude ski resorts offer skiing during summer! If you looking for a summertime ski session or a trip to a ski resort when the conditions arent as cold, contact the team to dicuss our sunny-side ski chalets.