When it comes to luxury exports, France is the all-around winner. As French writer Voltaire said, "luxury means freedom". And what could feel more free than arriving in the French alps with endless terrain to explore?
High altitudes, constant investment, and some of the largest ski areas in the world. It is easy to see why France is the best place to ski in Europe. Altitude, paired with top quality piste maintenance and snow machines, provide snow surety throughout a long winter season. Modern facilities make exploring the vast expanses of slopes a seamless experience.
The magnificent alps are imposing and otherworldly. You may have to pinch yourself to make sure that such a scale exists. Spot the legendary Mont Blanc, get lost in the eternal stretch of Les 3 Vallées, and cruise down wonderful tree-lined pistes.
Chamonix Luxury Chalets
With multiple ski areas and enviable off-piste, Chamonix is a true hub of winter sports. The sprawling valley offers a different adventure for every day of the week and is home to some of the world's most challenging terrain. Dominated by Mont Blanc and surrounded by glaciers, this is truly majestic mountain scenery.
The pretty town centre is thriving and is recommended if you have non skiers in your group. Revel in a retail paradise, diverse culinary scene, and a wealth of fun activities off the slopes.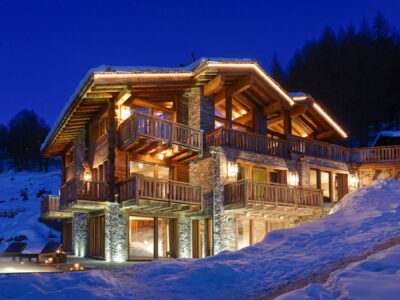 Courchevel 1300 (Le Praz) Luxury Chalets
More low key than its high profile neighbours, but arguably one of the most charming alpine villages in France. The adorable town centre features winding, cobbled streets and a rustic ambience. Stylish chalets combine traditional and modern with true expertise. Despite the quaint feel of the village, you have fast connections to an immense ski area that stretches all the way into the 3 Valleys.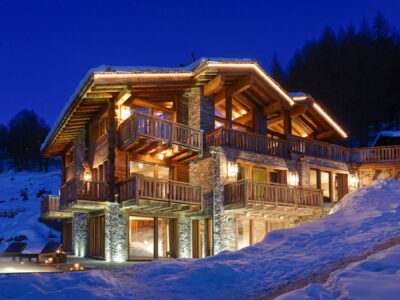 Courchevel 1550 (Village) Luxury Chalets
Courcheval Village is the most peaceful part of Courcheval but still offers effortless access to the neighbouring villages and the 3 Valleys. It is an ideal resort for families wishing to spend more time together, couples seeking a romantic getaway, or anyone who wants to switch off from the hustle and bustle of everyday life. Head up the mountain for glitz and glamour should you crave some, or stay in town for cosy pubs and a great choice of restaurants.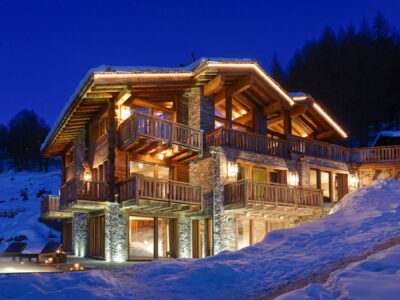 Courchevel 1650 (Moriond) Luxury Chalets
Courcheval Moriond is a laid-back alternative within easy reach of the prestigious Courcheval 1850. An efficient lift system gives you access to the largest ski area in the world, before cruising uncrowded and exquisitely groomed pistes back home. The lively town centre is welcoming and has a sociable atmosphere. Mix with tourists and locals at the cheerful bars, restaurants, and weekly street market.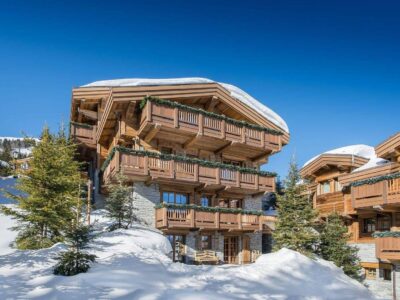 Courchevel 1850 Luxury Chalets
The sparkling star of the Courchevel family. Home to some of the most opulent accommodation, the standard of chalets here is awe inspiring. Many class this as the best ski resort in the world. You will be dazzled by a magnificent ski area and high-end luxury at every turn. The flawless town centre is a favourite among the glitterati, thanks to its exclusive shopping, Michelin Star dining and chic après bars.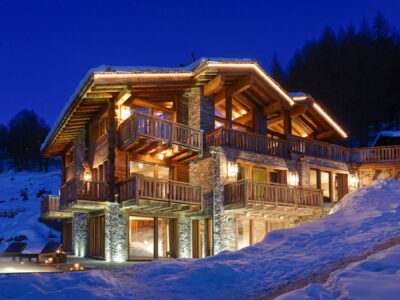 Les Gets Luxury Chalets
Les Gets is an idyllic village with a peaceful ski area, making it the ideal place for families. With over 500 activities for kids, your children will be talking about their winter break in Les Gets for years to come. Nestled in the expansive Portes du Soleil, its splendid location allows you to ski straight out of the village.
This resort oozes French charm. The old church and outdoor ice rink are picture-perfect. But don't be fooled by the quaint feel of this old farming village. It hides surprisingly lavish chalets that are classed among some of the best in the alps.
Megeve Luxury Chalets
Megève is the original destination in the French alps for affluent guests and elegant glamour. Beloved by celebrities and Parisian aristocracy, this is one of the most stylish places to ski in Europe. The medieval town centre is an exquisite winter fairy tale, with cobbled streets, horse drawn carriages, and adorable boutiques. Megève was purpose built for wealthy mountain escapes, so it is in a prime location to enjoy some of Europe's favourite ski areas.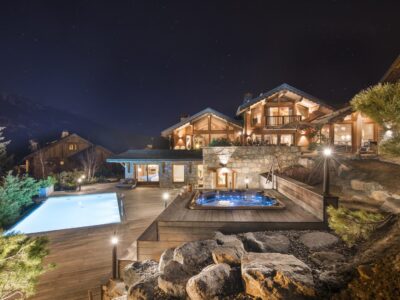 Meribel Luxury Chalets
At the heart of the largest linked ski area in the world is a charming cluster of villages known as Méribel. A beautiful resort with staggering scenery, it's no surprise that Méribel has a large collection of loyal visitors who can't resist returning each year. If 600km of piste isn't enough to keep you happy, a buzzing après scene, excellent shopping, and outstanding entertainment certainly will. Thanks to its popularity, there is an expansive assortment of chalets to suit any taste.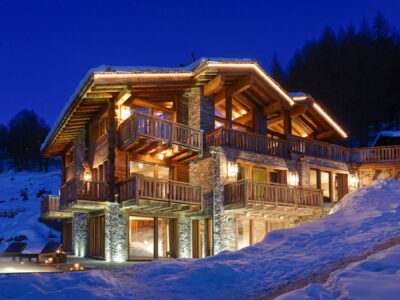 Morzine Luxury Chalets
The Morzine valley perches between scenic forest and at the heart of the monumental Portes du Soleil ski area. This attractive resort has a lively town with a cosmopolitan crowd. Wander the old town, with its stone architecture and riverside promenade, and be sure to stop at one of the many unique bars that make up Morzine's diverse nightlife. The profile of this resort as a luxury destination grows every year, giving the luxury chalet market some serious new contenders.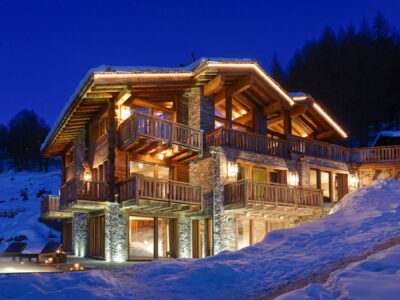 Sainte Foy Luxury Chalets
A resort so lovely that you will want to keep it to yourself. Sainte Foy has bundles of character, with uncrowded slopes and a friendly town centre that has yet to be spoiled by waves of mass tourism. Lifts are quiet and queue free, and sometimes it may feel like you have the whole ski area to yourself. A great resort for families and newer skiers, but free riders also flock here for the covetable off-piste. The town is very walkable, and despite the tranquillity on the slopes, the bars and restaurants in the square provide a social hub.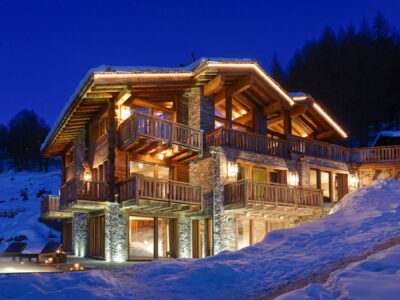 St Martin De Belleville Luxury Chalets
St Martin De Belleville is a wonderful place to disconnect from your responsibilities and enjoy fantastic winter scenery. Stroll the traditional Savoyard village and bask in the sun on glorious café terraces. Snuggle up back at your cosy chalet converted from a classic farmhouse The understated feel of St Martin De Belleville makes it feel even more special. While it shares the same 600km ski area with high profile, glamorous resorts, here has an under the radar feel that has helped it to maintain its authenticity.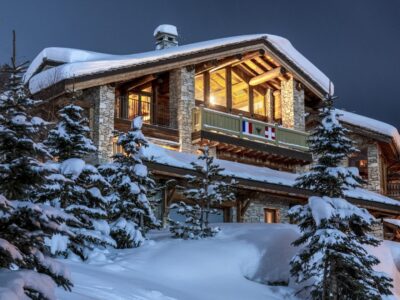 Val d'Isere Luxury Chalets
It's easy to see why the iconic Val d'Isere is one of the most desirable locations for a winter break. The huge ski area of Espace Killy holds endless ways to challenge yourself. Seize the opportunity to push your boundaries and take your abilities to the next level.
Enjoy the facilities of a modern ski station with the charisma of an alpine village. Val d'Isere provides constant entertainment during your time off the slopes. As the sun sets, the town lights up with a vibrant atmosphere and nightlife that is almost as renowned as the skiing.